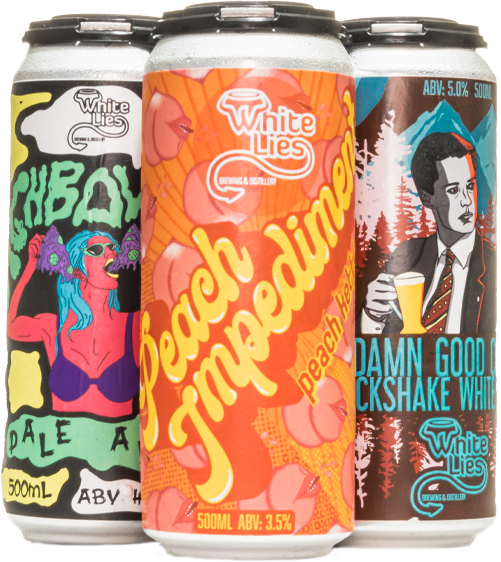 We make beer. Damned good beer that everyone will love. So why not follow us on social media to keep up to date with all the latest beery related news. Or better yet, pop into the brewery for a White Lies and try one yourself. We promise we won't tell.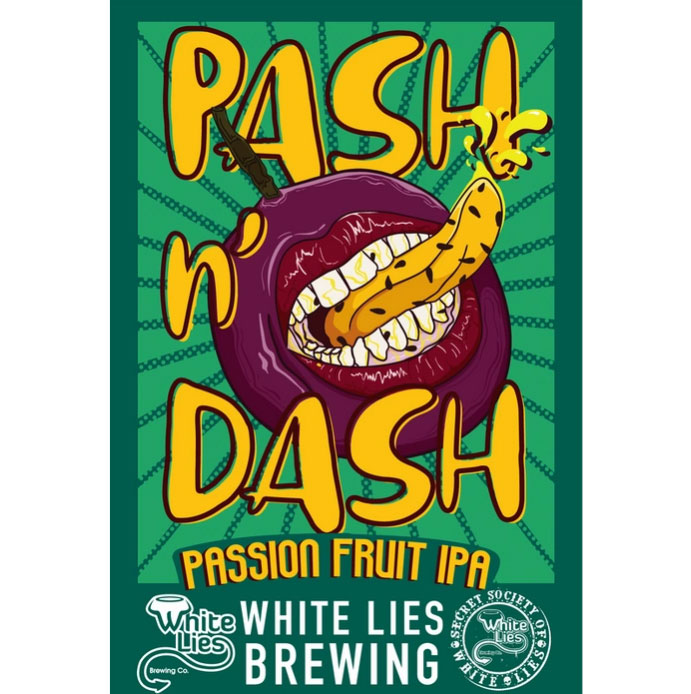 Passionfruit India Pale Ale 6.5% ABV. A light coloured west coast style IPA that is 100% hopped with Galaxy. The addition of Passionfruit provides an intense passionfruit aroma and flavour.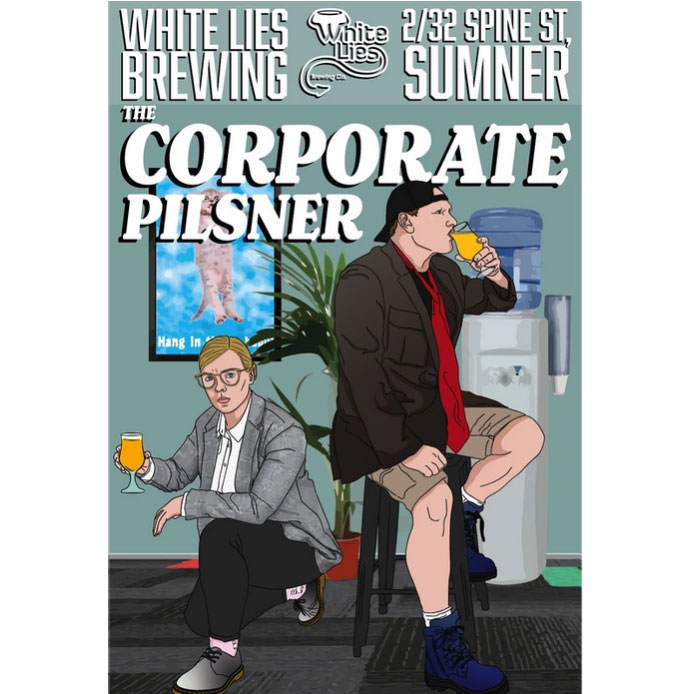 Pilsner ABV : 4.7%. It's a Pilsner. Nothing more. Nothing less.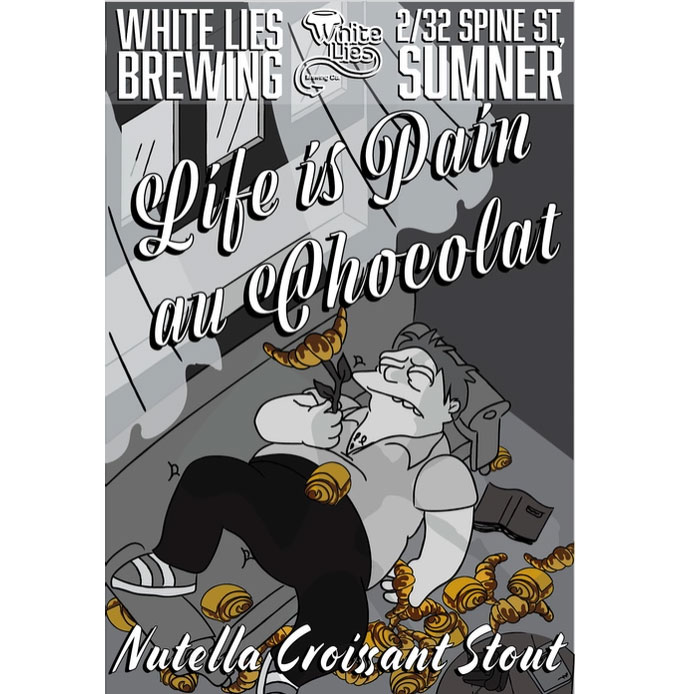 Nutella Pastry Stout ABV : 5.4%. A delicious and smooth pastry stout brewed with literal buckets of Nutella.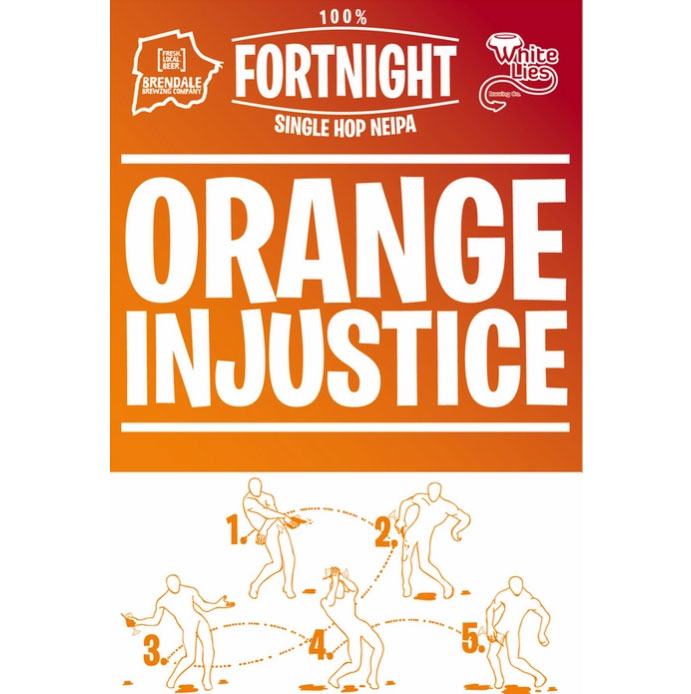 Single Hop New England Style IPA ABV:6.3%A cool collaboration brew between Brendale Brewing Co. and White Lies Brewing Co. Made with 100% Fortnight hops, it has a soft, smooth mouthfeel with wonderful notes of apricot, peach and banana.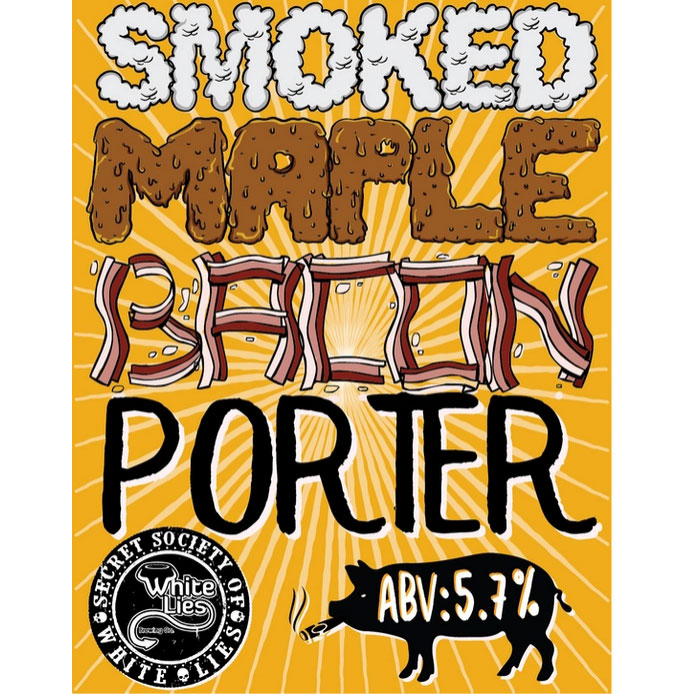 Smoked Porter 5.7% ABV. Using smoked malt and a lot of maple syrup, this smokey number is just like low and slow BBQ in a glass.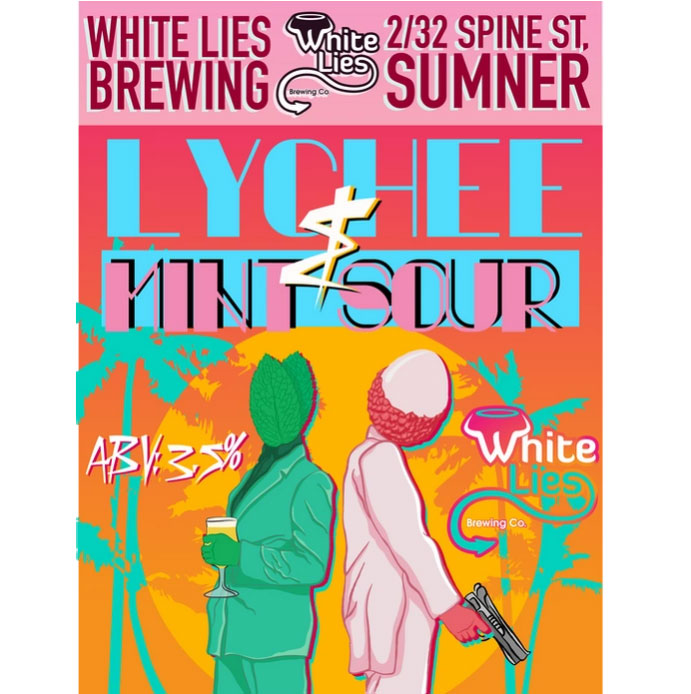 Kettle Sour ABV : 3.5%. Our kettle soured Berliner Weisse is soured using a strain of lactobascillus before being fermented with US05. It is then hit with some mint and lychee, a perfectly refreshing mix of lightly sweet and very sour.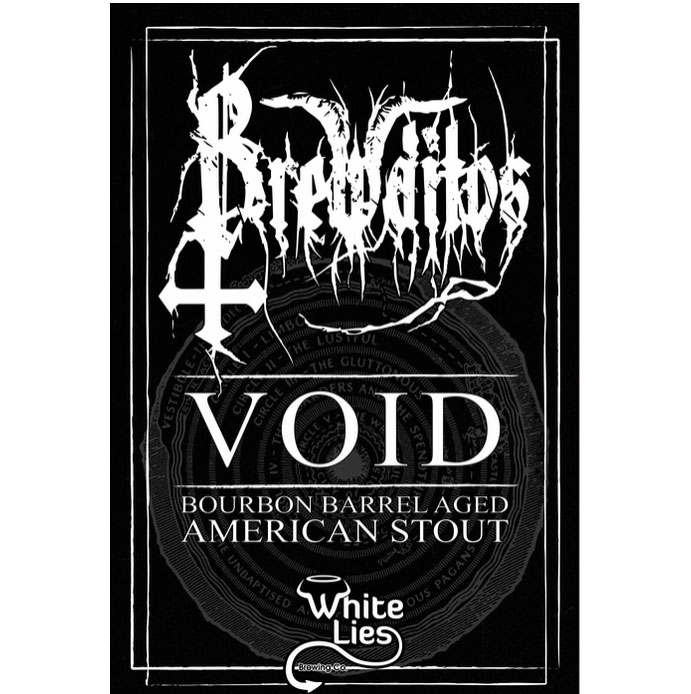 VOID – An all-encompassing amalgamation of roasted malt and American hops, gestated by the hymns of over 140 black, death and thrash metal bands in a Tennessee Whiskey barrel. Oppressively strong whiskey, hop and roast characters are surpassed only by the light-trapping blackness. This sacrificial offering ensures the drinker will descend into utter chaotic madness.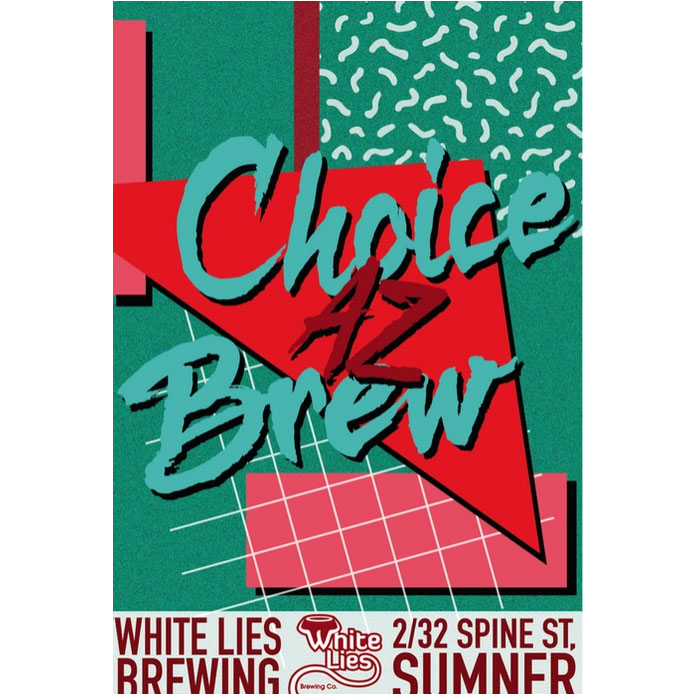 Berliner Weisse 3.5% ABV. More fun than walking in your jandals with socks on and a bigger hit than How Bizarre was for the NZ music scene, our kettle soured Berliner Weisse is packed full of feijoa and kiwi fruit to provide a refreshing tart experience.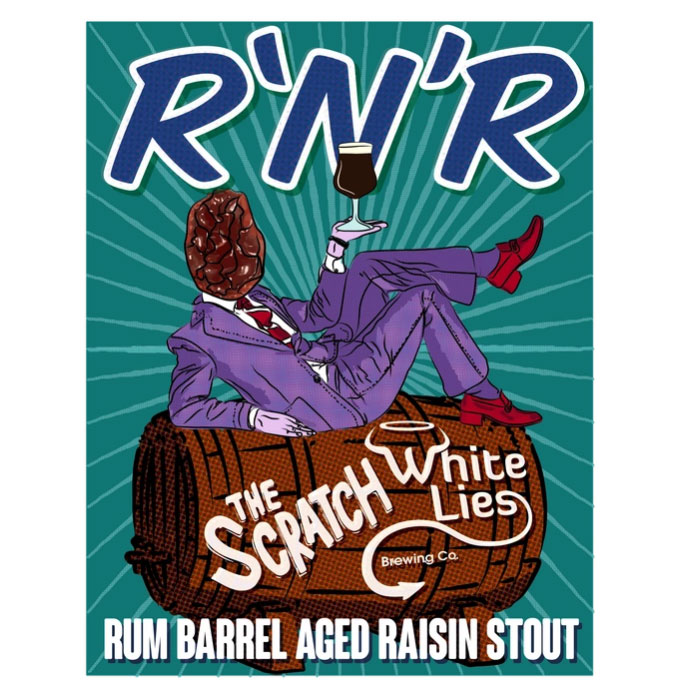 R'N'R Rum Barrel Aged Raisin Stout ABV 5.0%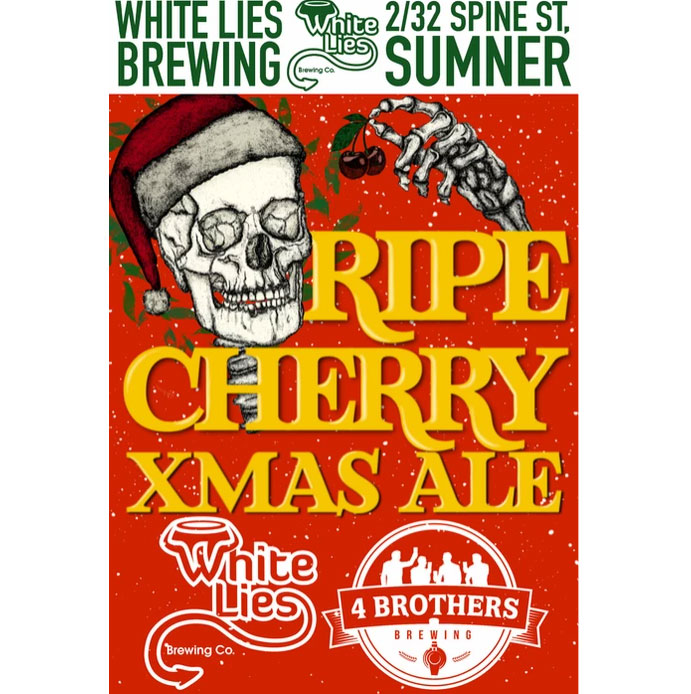 Ripe cherry Xmas ale, the beer that smells like Xmas. Rich chocolate paired with cherries and a hint of coconut round out the palate.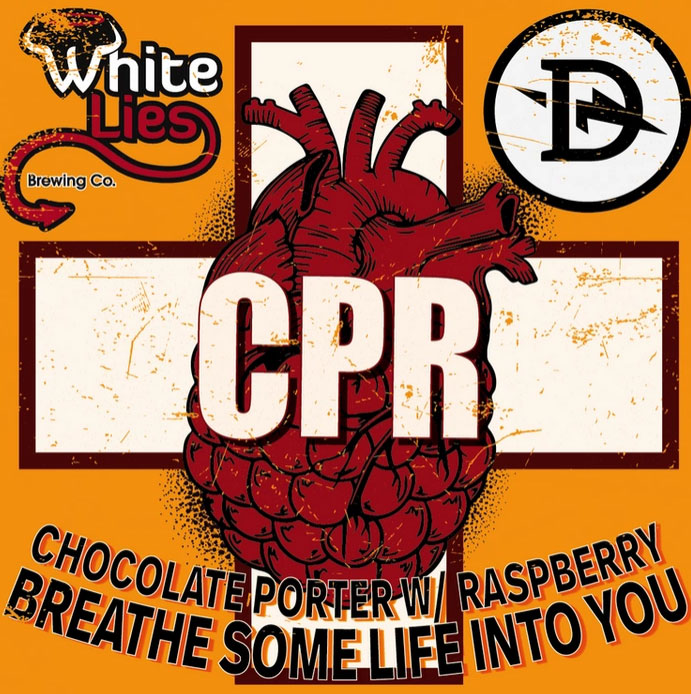 CPR Chocolate Porter w/ Raspberry. Breath some life into you.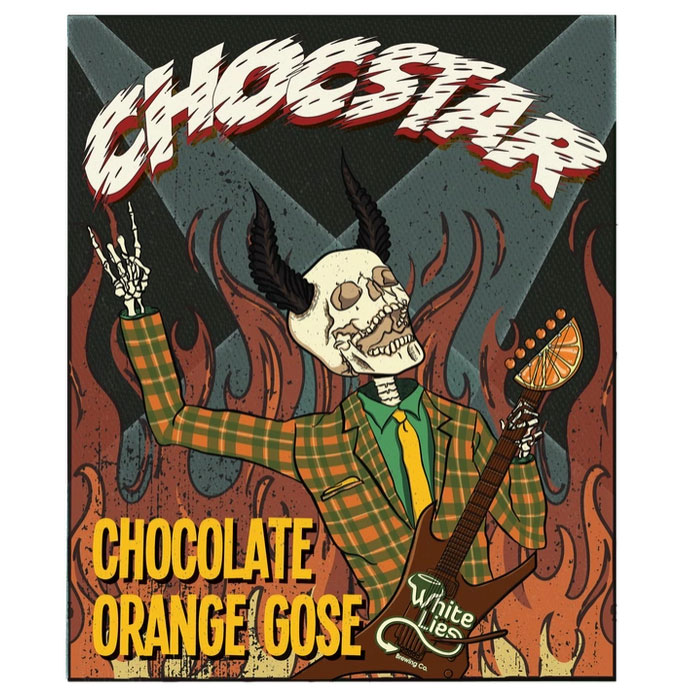 The sour and salty style, known as Gose, has been given a chocolate and orange treatment. The brewers say they only used ingredients found in the 'nine circles of hell'. We'll have to take their word for it. Brewed for #GABS2018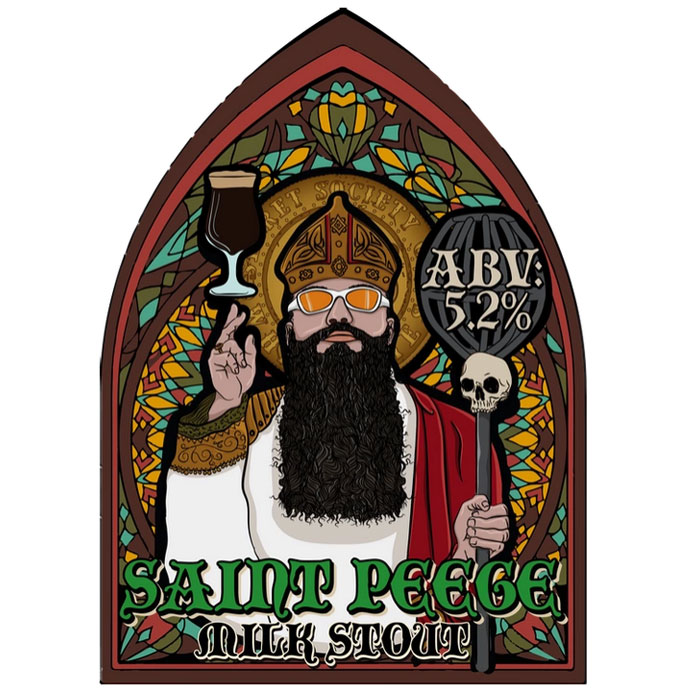 In the name of the Grain, the Yeast, and the Holy Hops………we have a new beer for you. St Peege of Brewditos has come down from the heavens and brewed this tasty beer for the Secret Society of White Lies. Introducing, Saint Peege Milk Stout ABV: 5.2%